No one can deny that Cryptocurrencies are here to stay and we have been involved with cryptocurrencies for more than a decade as staunch advocates of decentralised currencies.

March 2015 we deployed our first Bitcoin merchant facility with BitcoinBrisbane using a Coinkite terminal. These days setup and deployment of cryptocurrency payment platforms can be done in minutes, with zero exposure to cryptocurrencies at all.
We are able to provide expert support and advice in relation to most cryptocurrencies in a secure fashion. We most commonly provide the following services:

Cryptocurrency training for consumers and merchants
Advice on safe custody including secure cold storage, multisig
Generation of secure wallet facilities including setup of hardware wallets
Cryptocurrency transaction escrow services
Incorporation of cryptocurrency merchant services into your office or website
Development and audit of DApps/Smart Contracts and other commercial blockchain use cases
Advice regarding recovery of wallets
Frequently Asked Questions
How do I get on board the cryptocurrency train? Where should I start? Where can I buy crypto assets?
We recommend Australian Bitcoin Company Coinjar as the best place to purchase Bitcoin, Ethereum, and other crypto assets an Australian citizen.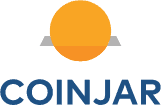 Coinjar are a trusted source of cryptocurrency information and their Beginner's Guide to Digital Currencies are a great place to start learning, or to help others learn more.
No matter how secure any exchange is, we believe in the overarching cryptocurrency philosophy of 'not your keys, not your coins' and we're hear to help you with that step.
My small amount of cryptocurrency is now worth something considerable, what should I do to safeguard my investment?
See above, not your keys, not your coins. You should weigh the pros and cons of taking the personal responsibility of securing your cryptocurrency assets and we are excellent at helping our customers weigh the time and effort to implement security strategies versus the peace of mind that you might feel knowing you are in complete control.
Secondly, the team at Coinjar publish an exceptional guide annually called 'The Coinjar Tax Guide: Australian Crypto Taxes Explained.'
The guide is regularly updated and provides a great overview of how participation with cryptocurrencies interfaces with current Australian Taxation Legislation. It provides enough information for the general consumer to understand but can also be a great spring board for your personal or business accountant who may not yet be experienced with Crypto-enabled clients.